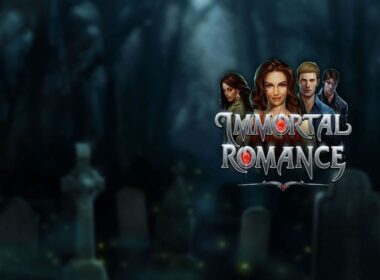 Troy - Immortal Romance Slot
Troy is a 200 year old bloodsucker who worships the female form. He was originally a Hungarian aristocrat in the 18th century and continues to use his gentlemanly charms for his carnal pleasure and to satisfy his appetite for fresh blood.
He lusts after the human life source and will stop at nothing to feed but worships at the feet of his master Michael who once saved him from a horrible death from the Shadow Council a hundred years ago. Since then, he has been forever in the debt of the older vampire.
Coming across his mentor again after a decade of searching, he is stunned to find Michael besotted with a human female called Sarah. He suspects that there is something behind this attraction- something sinister, and pledges to investigate and get to the bottom of his master's infatuation.
About Troy from Immortal Romance
Who is He?
A playboy with an infatuation for Amber.
What Does He Do?
He is a playboy and general good time guy. His mentor is Michael.
How Old is He?
Troy is a 200 years young Hungarian vampire
More About Troy
Troy is a 200 year old ladies' man and a scoundrel. You will see him on the reels and as on option on the fifth trigger of the Immortal Romance bonus.
His best friend and mentor is the older Michael. Michael's infatuation with Sarah is a great worry to Troy who suspects that there are darker forces at work behind the relationship.
He becomes infatuated with the psychic witch Amber which is a dangerous liaison in itself as she is able to read minds. So far he has been able to defend himself against her prying, but its only a matter of time.
Troy has an insatiable appetite for human blood and will go to great lengths to feed but obeys his master Michael who once saved life from the Shadow Council in a previous century. Since that time, he has been in the older vampire's debt and remains fiercely loyal to him..
Troy Facts
Name
Troy Batthyány-Strattmann
Languages
English, Hungarian, German
Bonus Features
Vampire Bats Feature
Bonus Details
The bats can randomly rush in and flip symbols into x2 or x3 multiples. Up to a 6x multiplier can be triggered.
Bonus Sequence
This bonus is unlocked from the 5th trigger of the free spins (Chamber of Spins)